Today, let's welcome

Deborath
from
Book Barmy
. She is here to tell us about some gift ideas for the romantic based on the books by Mary Stewart. This post was originally posted in her blog, back in Decemb

er, 2015.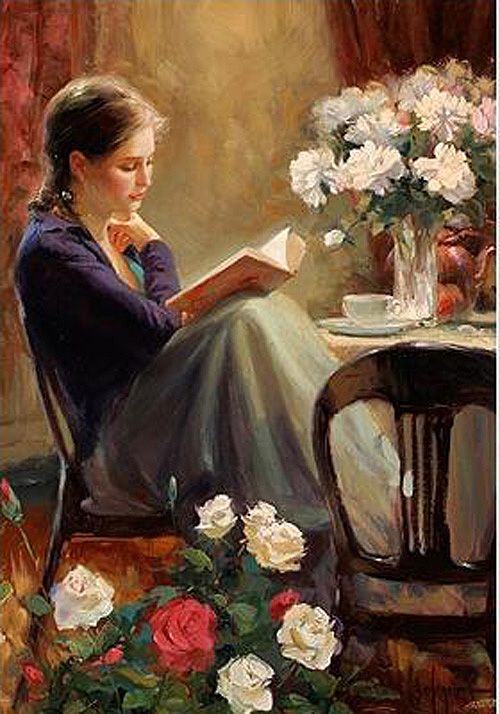 When growing up outside of D.C., my best friend and I spent one hot and humid summer reading Gothic and regency romances, one right after another. Her mother had scored a grocery sack of these paperback delights at a yard sale and we holed up in front of a fan and sighed over the romantic plights of the heroines. These heroines were usually spirited (but always ladylike) governesses, the settings often a lonely country manor on a windswept moor and there was always -- always a handsome, but notorious rake.
While I like to think my taste in literature has matured - there is still a bit of that 11 year old hopeless romantic inside me. Now I read books in all sorts of genres and from authors far and wide. Many a time these are noteworthy, important books that force me to confront worlds that are cruel and unhappy. To cleanse my palate, I sometimes secretly escape into books that are reminiscent of that long ago summer of Gothic romance reading.
Mary Stewart is probably best known for her Arthurian/Merlin legends - The Hollow Hills, etc. I've never read those, but I do recommend her Gothic romance tales - re-published by the Chicago Review Press as "rediscovered classics".
These are not "light" romantic reads. The intricate plots and lush, detailed descriptions, require patience and attention. But that is part of the enjoyment -- a reader can get lost in these books, in a most enjoyable way. There is always a bit of magic, love, suspense and the most wonderful settings. And, of course, the requisite happy ending, if you please.
Ms. Stewart writes with an elegant and sophisticated style, she takes her readers down enticing, multi-layered paths. Her clues and hints are often embedded into the dialogue, which reveal the truth to the careful reader.
Because it is getting close to Christmas and I have lots to do, I'll just give you the blurbs from each book - then you can decide which Mary Stewart to give that lovely romantic in your life - and maybe that's you. Happily, there's no need to break the bank -- all are available at your library or most used bookstores.
+++++++++++++++++++++++++++++++++++++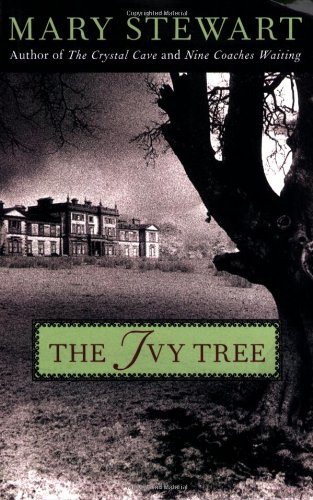 Mary Grey had come from Canada to the land of her forebears: Northumberland. As she savored the ordered, spare beauty of England's northern fells, the silence was shattered by the shout of a single name: "Annabel!" And there stood one of the angriest, most threatening young men Mary had ever seen. His name was Connor Winslow, and Mary quickly discovered that he thought she was his cousin—a girl supposedly dead these past eight years. Alive, she would be heiress to an inheritance Connor was determined to have for himself.
During Gilly Ramsey's lonely childhood, the occasional brief visits of her mother's cousin were a delight, seeming like visits of a fairy godmother. Years later, when Gilly inherits Thornyhold, her house, she discovers that her cousin, with her still room and herbalist practices—and her undoubted powers—had long been known to the locals as a witch. She is approached by neighbors, some innocent, some not so innocent, but all assuming that she, too, is a witch, and a possible addition to the local coven. Gilly finds there is some truth in this, for she discovers that she can call on a kind of power in difficult moments.
Rose Cottage, a tiny thatched dwelling in an idyllic English country setting, would appear the picture of tranquility to any passerby. But when Kate Herrick returns to her childhood home to retrieve some family papers in the summer of 1947, she uncovers a web of intrigue as tangled as the rambling roses in its garden. The papers are missing. The village is alive with gossip. Kate's search for the truth brings her together with many childhood friends and neighbors, some suspicious of her return, but most eager to help. It also leads her down a trail of family bitterness, jealousy, and revenge--and into an exploration of her own past. She ends up discovering a long-hidden secret that will change her life dramatically--along with romance in a place she least expects.
A governess in a French château encounters an apparent plot against her young charge's life in this unforgettably haunting and beautifully written suspense novel. When lovely Linda Martin first arrives at Château Valmy as an English governess to the nine-year-old Count Philippe de Valmy, the opulence and history surrounding her seems like a wondrous, ecstatic dream. But a palpable terror is crouching in the shadows. Philippe's uncle, Leon de Valmy, is the epitome of charm, yet dynamic and arrogant—his paralysis little hindrance as he moves noiselessly in his wheelchair from room to room. Only his son Raoul, a handsome, sardonic man who drives himself and his car with equally reckless abandon, seems able to stand up to him. To Linda, Raoul is an enigma—though irresistibly attracted to him, she senses some dark twist in his nature. When an accident deep in the woods nearly kills Linda's innocent charge, she begins to wonder if someone has deadly plans for the young count.
+++++++++++++++++++++++++++++++++++++++
Dipping back into these books for this post,

I'm surprised these novels have not been tapped for a PBS or BBC television miniseries.